To order your replacement transfer roller for this printer, use the following part: E6393 (HP CB506-67903 Transfer Roller Assembly)
Step 1.
Power off the device and unplug the power cord from the wall outlet.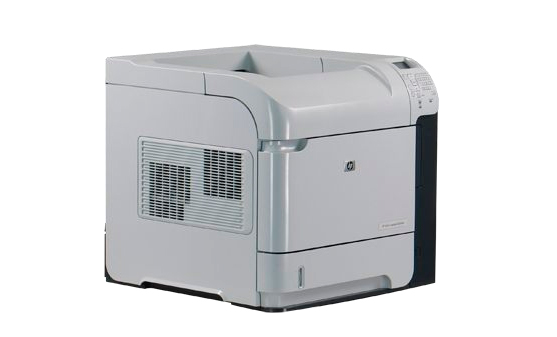 ---
Step 2.
Open the top cover.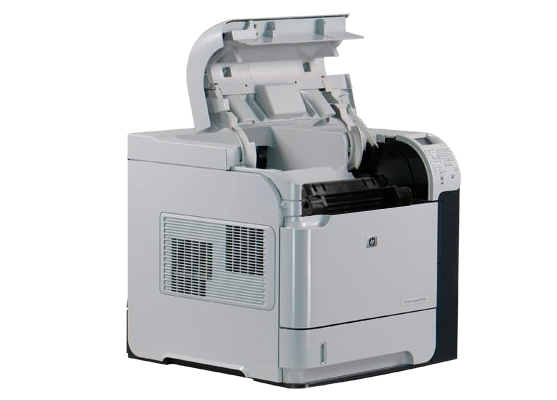 ---
Step 3.
Remove the cartridge by grasping the cartridge handle and pulling the cartridge upward.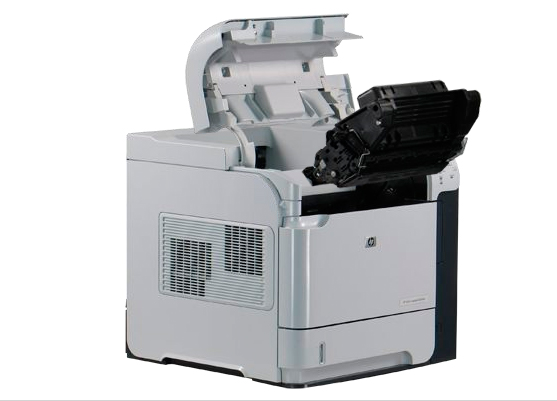 ---
Step 4.
Remove the transfer roller by placing a finger on the rear side of the blue gear to lift it up and out of the device. Be careful to not pull the blue gear or black tabs off as they can fall or get lost inside the device.
Note: If replacing the transfer roller with a transfer roller that came with the maintenance kit, a blue hook is provided for the purpose of lifting the transfer roller.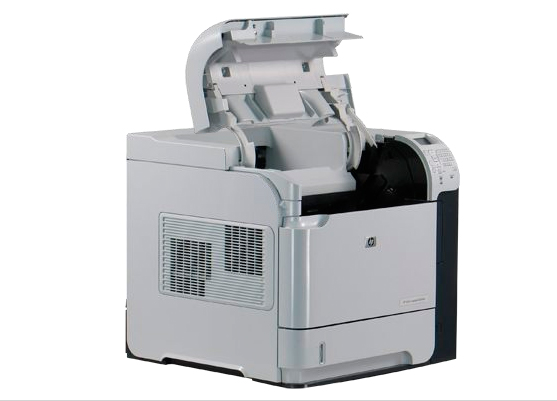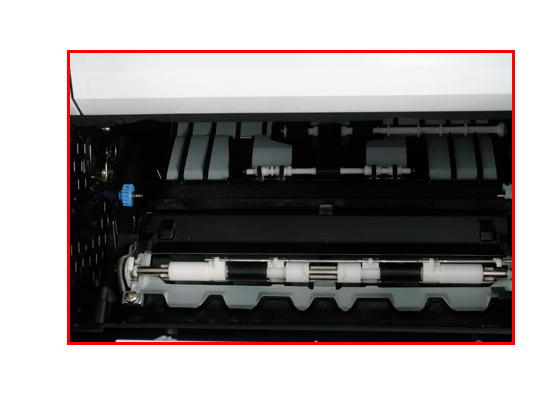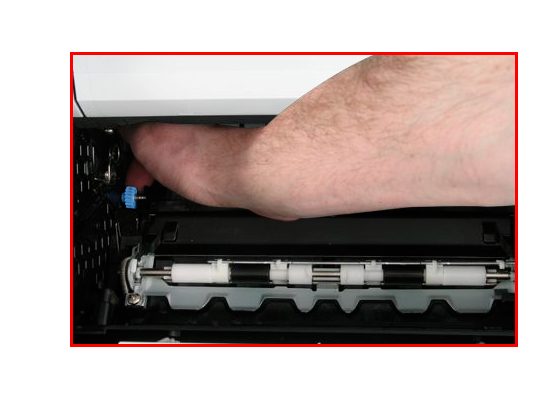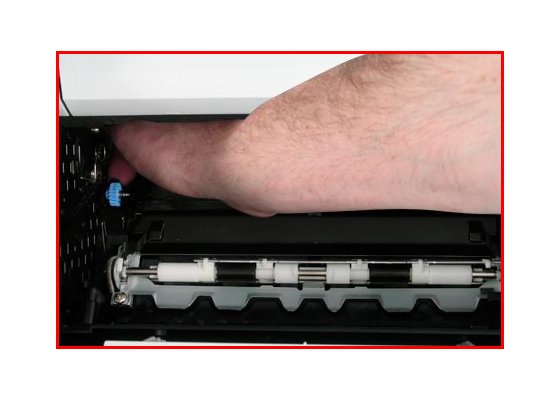 ---
Step 5.
Discard the old transfer roller.
Step 6.
Unpack the replacement transfer roller.
Note: Do not touch the spongy roller material. This material is sensitive to skin oil and print quality issues may occur if the roller is handled improperly.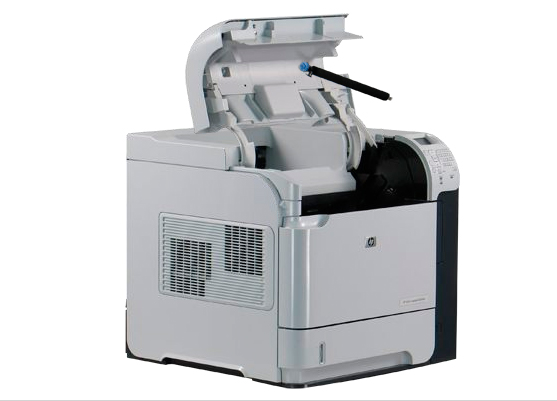 ---
Step 7.
Slide the right side of the replacement transfer roller into the with tab on the right side of the device.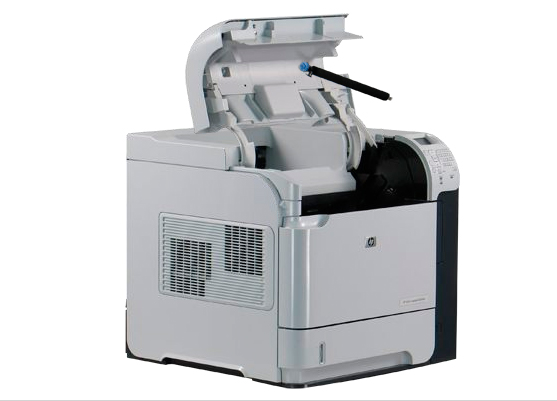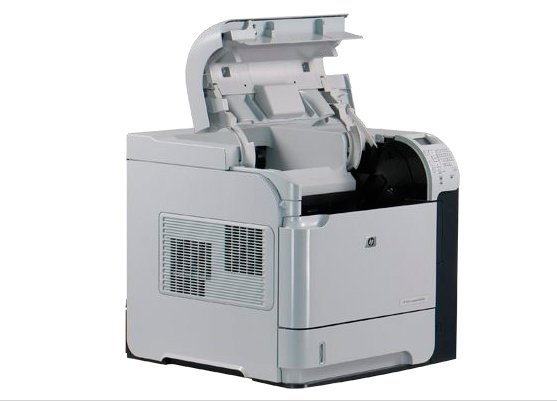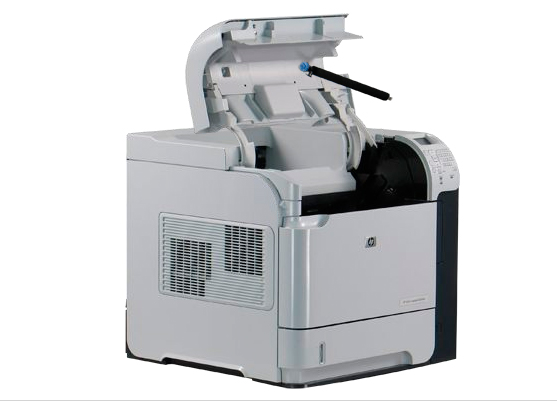 ---
Step 8.
With the black tab facing down on the left side, gently drop the transfer roller into position. If seated properly the blue gear spins freely, and if pressed down, it springs upward when released.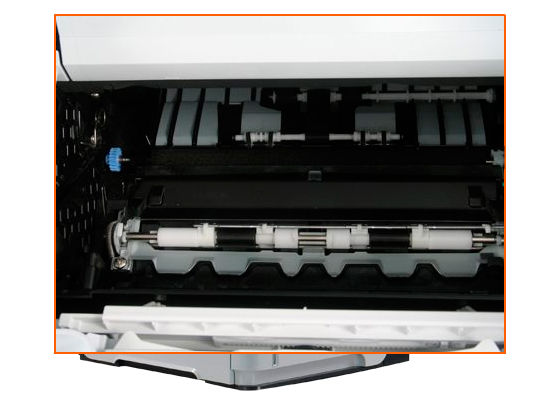 ---
Step 9.
Tilt the cartridge downward to align it with the guidance track. Slide the cartridge into the device.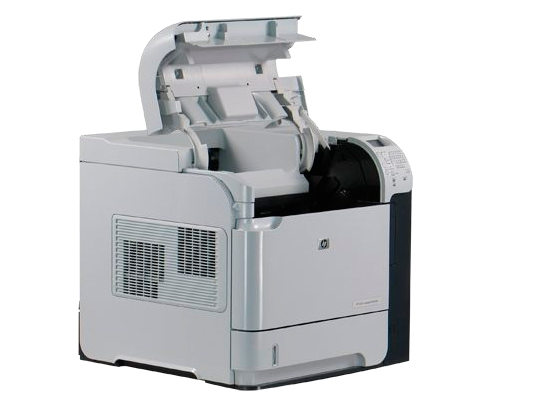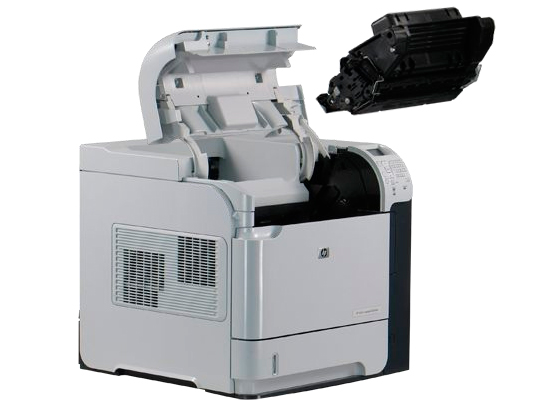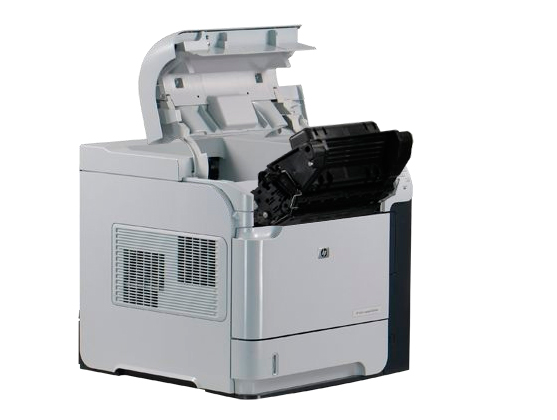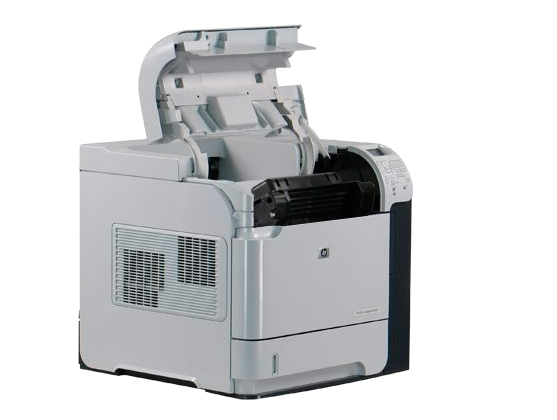 ---
Step 10.
Close the top cover.