To order your replacement fuser assembly for this printer, use the following part: A0756 (HP RM1-4554-000 Fuser)
Step 1.
Power off the device and unplug the power cord from the wall outlet.
---
Step 2.
Allow the device to sit for 30 minutes so the fuser can cool.
---
Step 3.
If installed, remove the duplexer by placing fingers inside the grooves on the bottom side of the duplexer and pulling it straight out.
---
Step 4.
Open the face-up tray assembly.
---
Step 5.
Place finger in the groove on the bottom left and press to the left until the tab is clear of the hole. Slide the left side of the face-up tray assembly out until it is clear of the device. Slide the right side out to completely remove it from the device.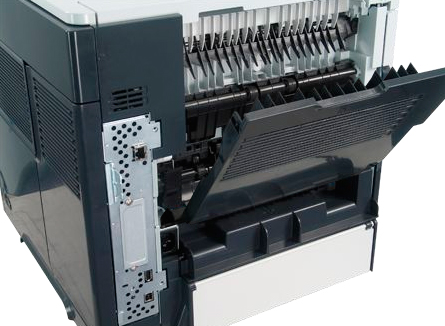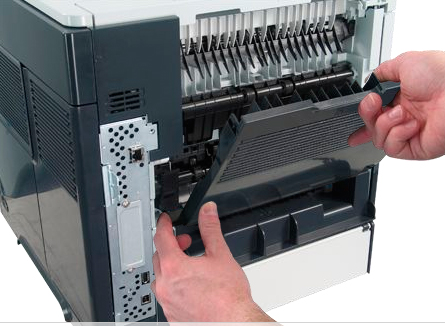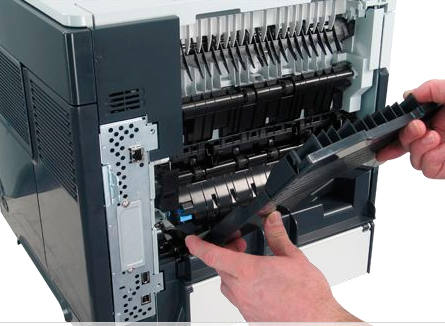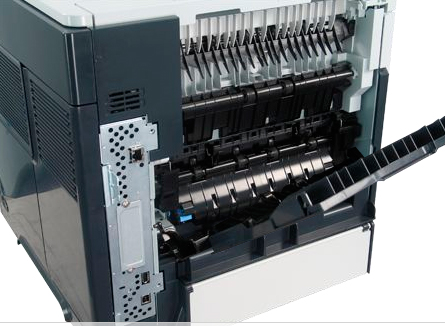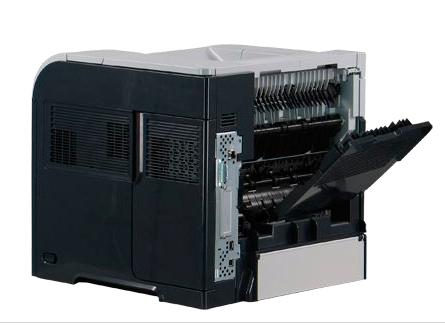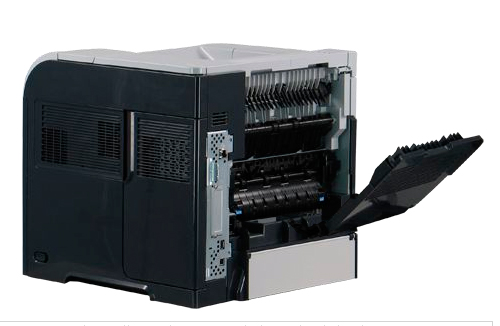 ---
Step 6.
Place thumbs on the tabs on top of the fuser (as indicated by arrows) and use index fingers to press the blue tabs upward. Pull the fuser straight out.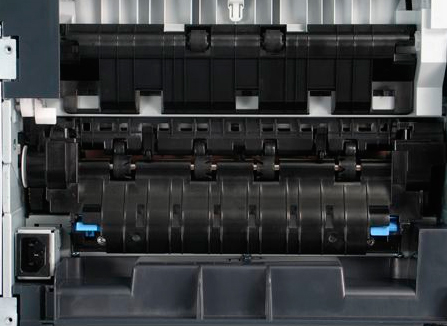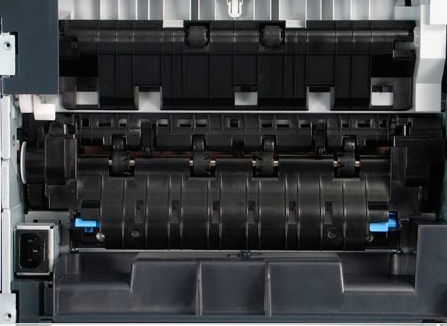 ---
Step 7.
Discard the old fuser.
Step 8.
Unpack the replacement fuser.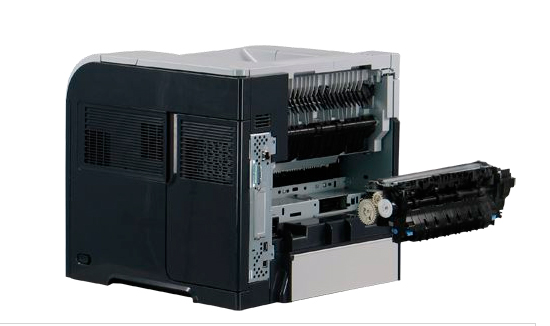 ---
Step 9.
Install the fuser by sliding it in so that it rests on the metal shelf inside the chassis and then press it into the device until the blue tabs lock into place.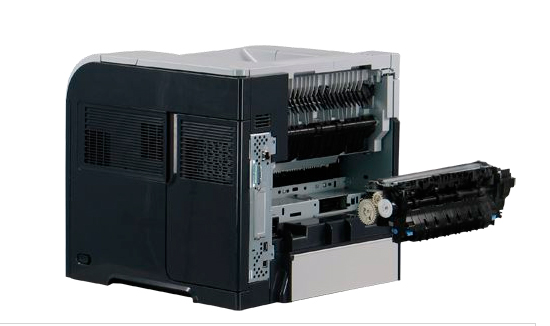 ---
Step 10.
Slide the tab on the right side of the replacement face-up tray assembly into the device. Then, while depressing the left tab, slide the left side into place. Each tab clicks once when properly seated.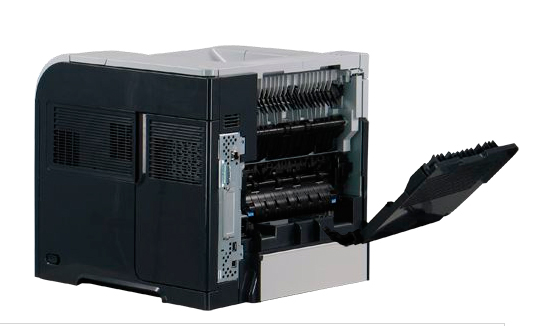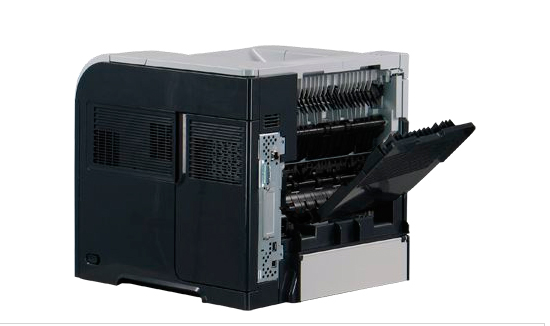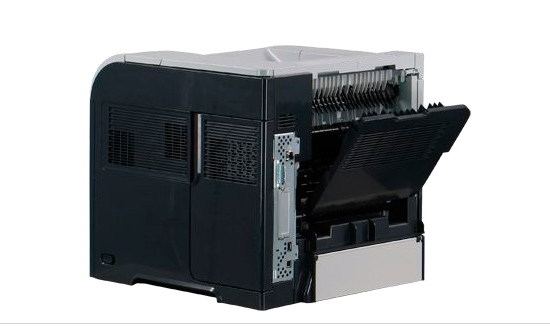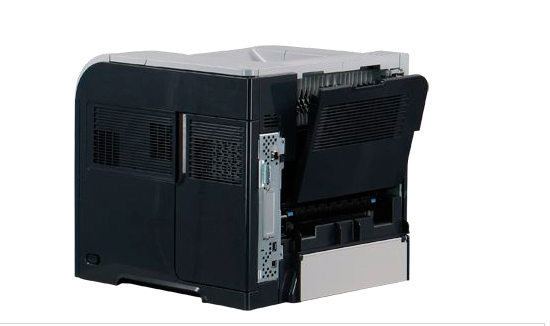 ---
Step 11.
If available, install the duplexer by aligning it onto its guide runners and sliding it into the device until it clicks into place.
---
Step 12.
Plug the device power cord into the wall outlet and power on the device.