After you replace the imaging drum, you should reset the imaging drum's counter. To reset the counter, press and hold the Cancel button until all lights flash in sequence.
Step 1.
Open the front cover by pressing the button on the left side of the printer and lowering the cover.
Step 2.
Press and hold the "Cancel" button.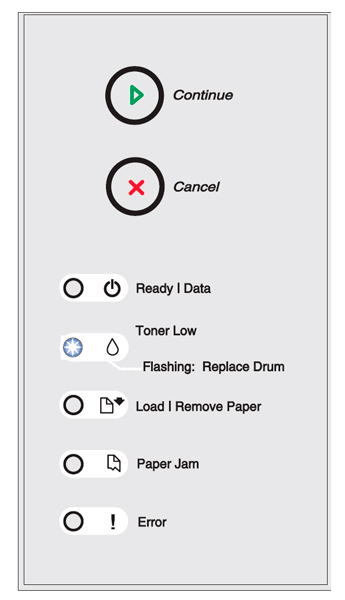 NOTICE:
Resetting the imaging drum's counter without replacing the imaging drum may damage your printer and void your warranty.